Get Plugged in
At The Fields
There are many significant ways to serve every Sunday morning at The Fields. See the list of opportunities below, and when you are ready to get more information and volunteer, click the VOLUNTEER NOW button below!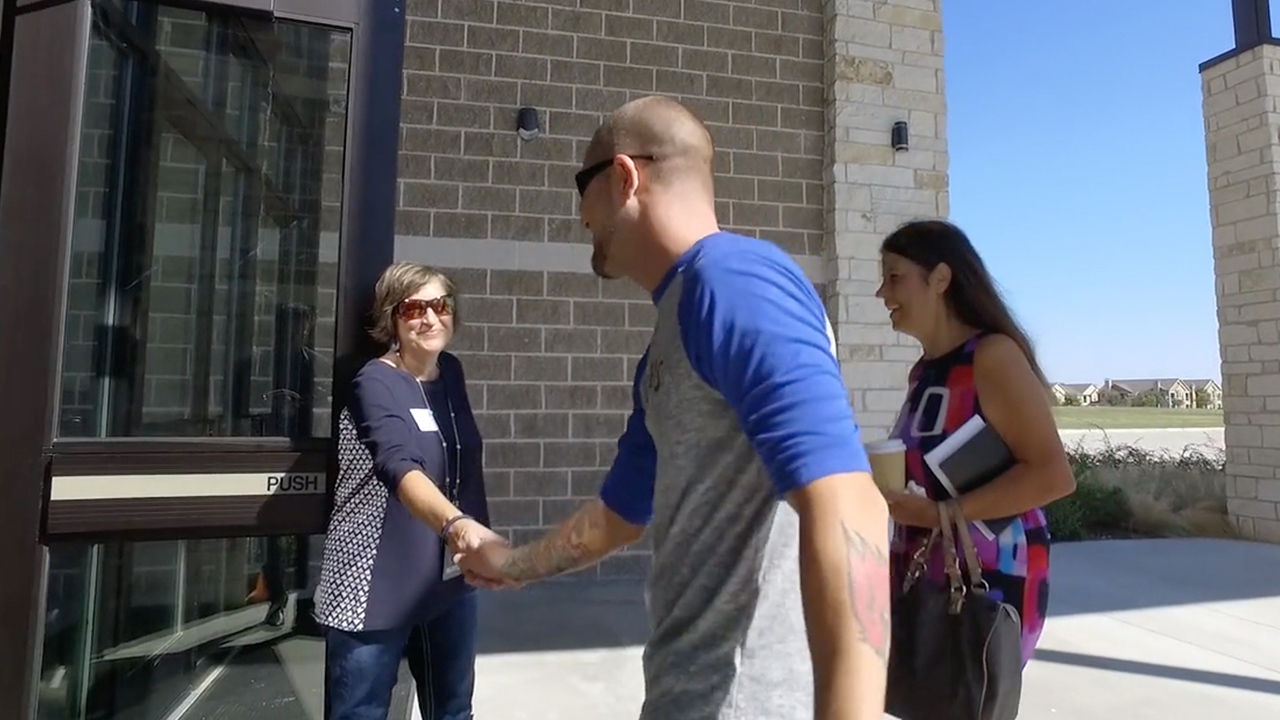 Sunday Volunteer Opportunities
prayer partner
Meet with and counsel people who are making spiritual decisions at the end of worship services and at other special events. Life on Mission or Prayer Partner Training is required, as well as completing a Leadership Profile and background check.
Welcome Desk
Assist guests and members at one of the Welcome Desks with information, direction, and connection opportunities. Relay guest information to staff members as needed.
Greeter
Welcome and direct guests and members as they arrive on campus for worship on Sunday mornings. 
Baptism Volunteer
Assist baptism candidates, and their families, as they prepare to be baptized each Sunday morning. Assist ministers in preparing for baptism and with clean-up. Leadership Profile and background check are required.
Usher
Create a welcoming environment in Sunday worship services by greeting, offering usher support, and assisting with seating those who enter the services. Assist at other special events as needed.
Parking
Lot Greeter
Greet and provide directions for guests and members as they arrive and park.


Questions? Contact us
Email Now||   972-512-3840